Political Punk -- the political handouts of Allen Bukoff
"Dump Knollenberg. ELECT Skinner."
My handout to promote Nancy Skinner for US Congress
from Michigan's Ninth Congressional District
Front of folded handout.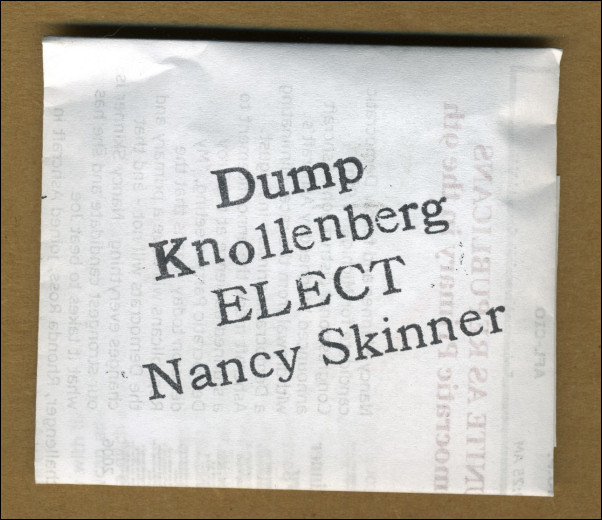 Back of folded handout.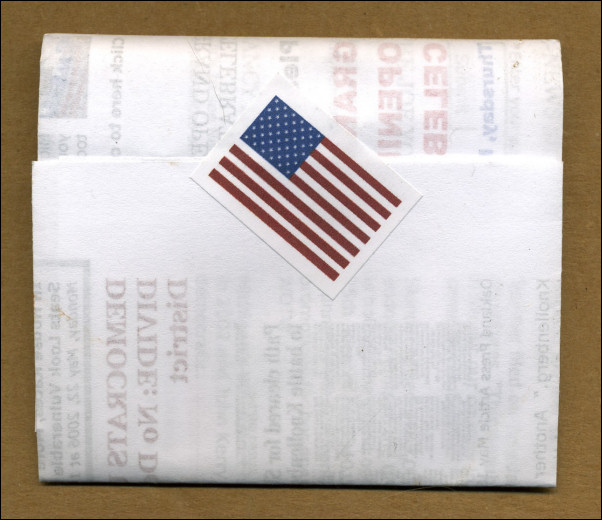 Packet included one round button...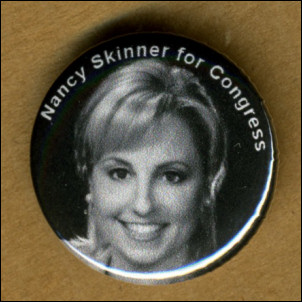 ...and one laminated badge.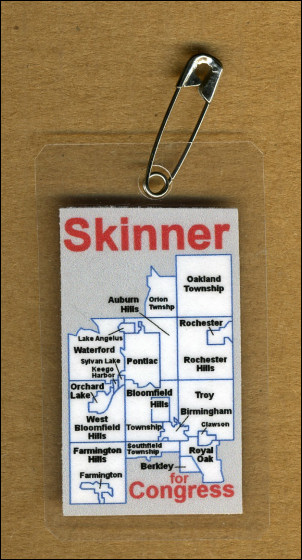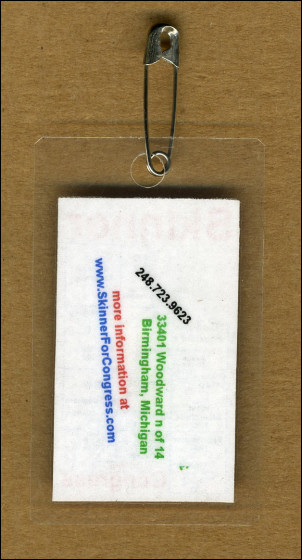 Button and badge came wrapped in a printout of Nancy Skinner's campaign website homepage.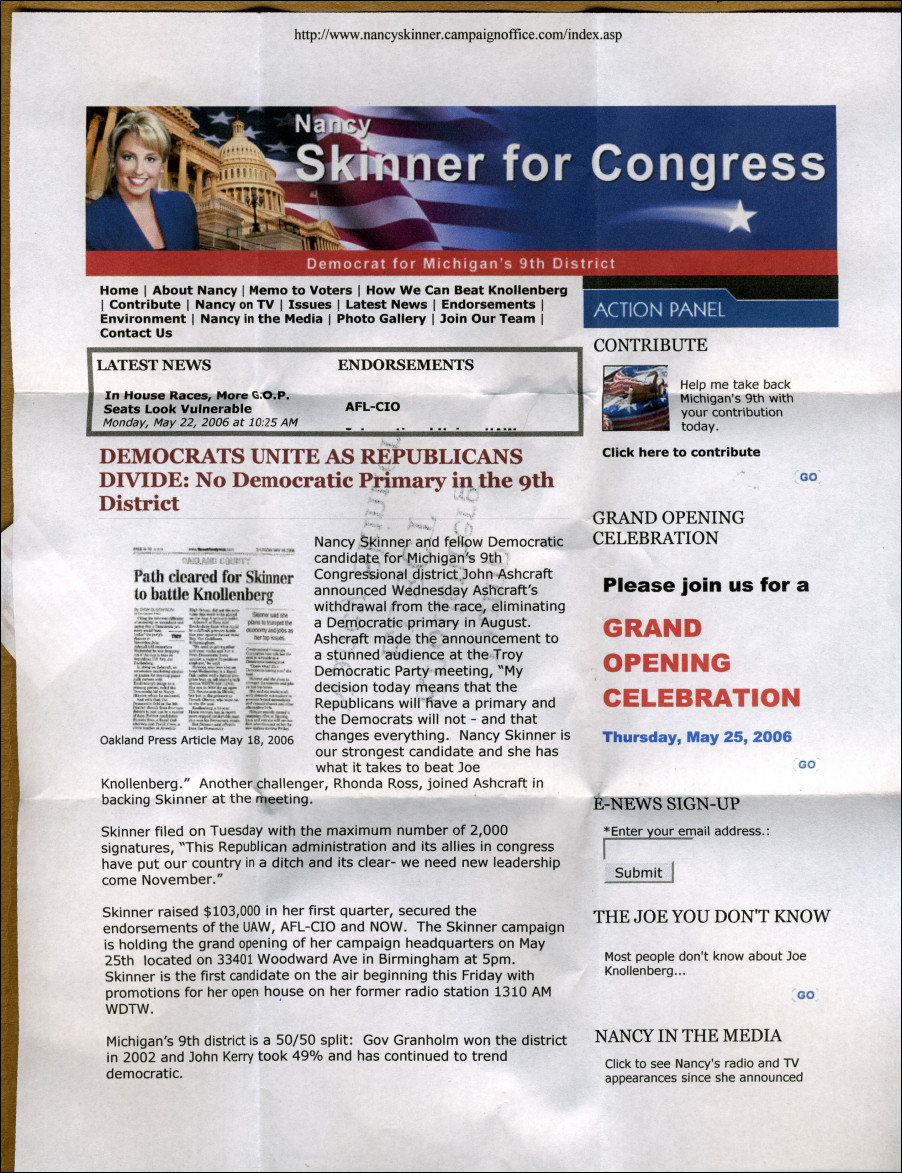 Outside page of wrapper.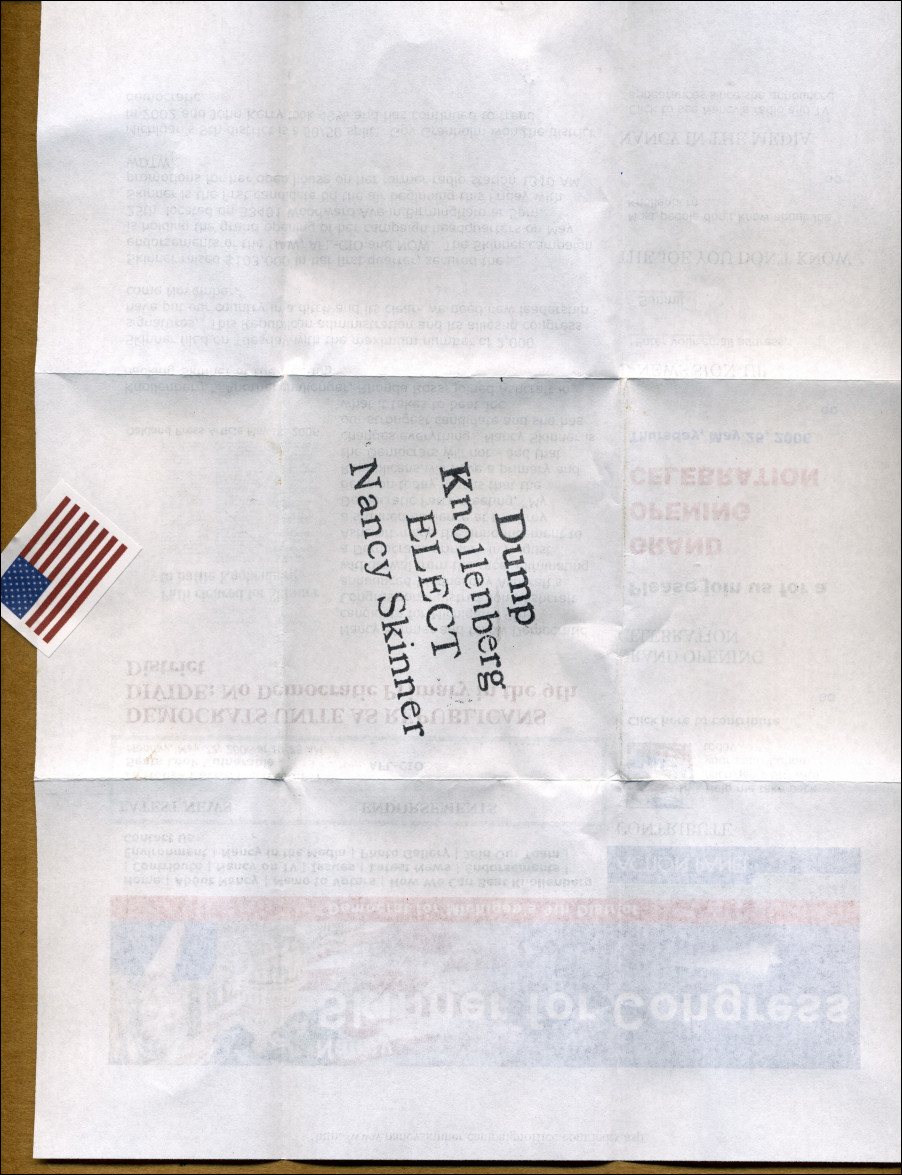 © 2006 Allen Bukoff