Half Cleveland
a Huey mobile gypsy lab


Chrissie Hynde and Friends
Benefit Concert for the Akron Civic Theatre
Akron Civic Theatre
September 15, 2007
Akron, Ohio
The genealogy of
Half Cleveland
in symbols
Symbols arranged like a military campaign ribbon or bar.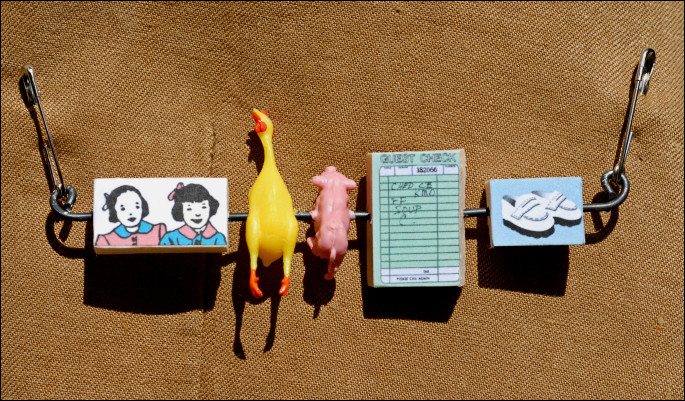 Five objects strung across 4-inches of bailing wire. Objects include printed-images on balsa wood rectangles and a miniature vinyl chicken and plastic pig. Safety pins attached to ends of the wire bar can be used to fasten this "ribbon" to jacket, shirt, or other surfaces.
The illustrated rock-band genealogy of Half Cleveland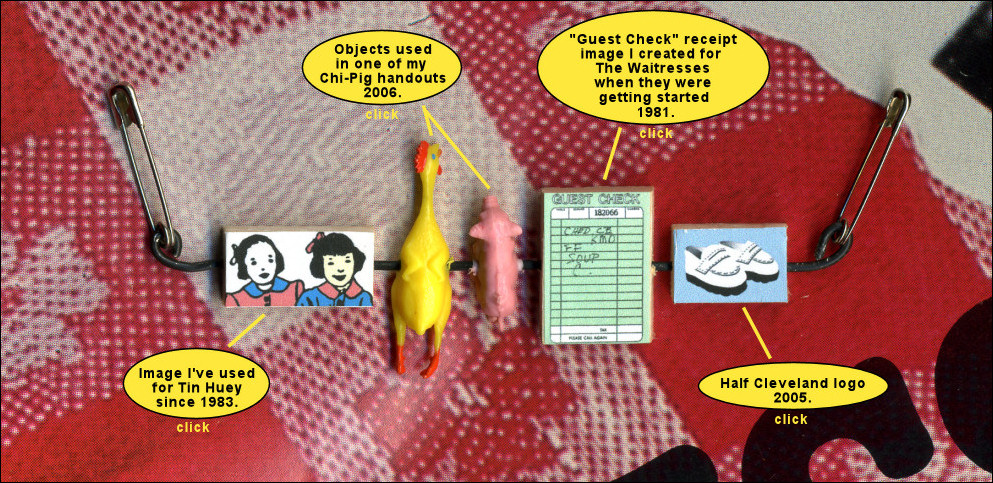 I made forty of these campaign ribbons.
Thirty-six were given to the band.
One is to be sold on eBay.
information about Half Cleveland
© 2007 Allen Bukoff