Half Cleveland
a Huey mobile gypsy lab


Various Half Cleveland gigs in 2006
from Akron to New York
I have visited Chris Butler many different times over the years. When you take a shower at Chris's place, you'll always find Dr. Bronners magic tingly liquid peppermint soap. So I thought the ranting, rambling label would make a cool wrapper for the Official Half Cleveland Logo button. Turns out Debbie Smith (bass player) love Dr. Bronners, too, and even has a poster of him up on the walls at her house. So it must have been the right thing to do.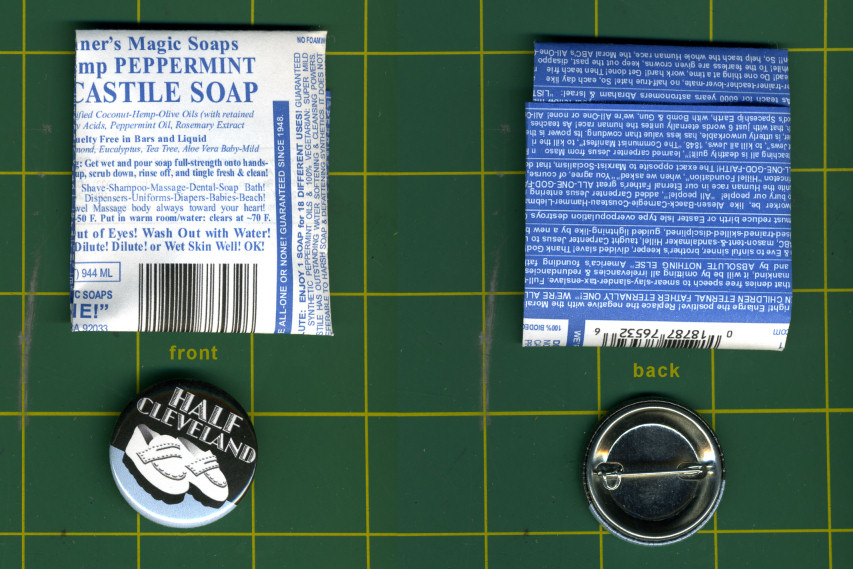 2.125 x 2.125-inch folded handout and 1.25-inch metal button -- front and back views.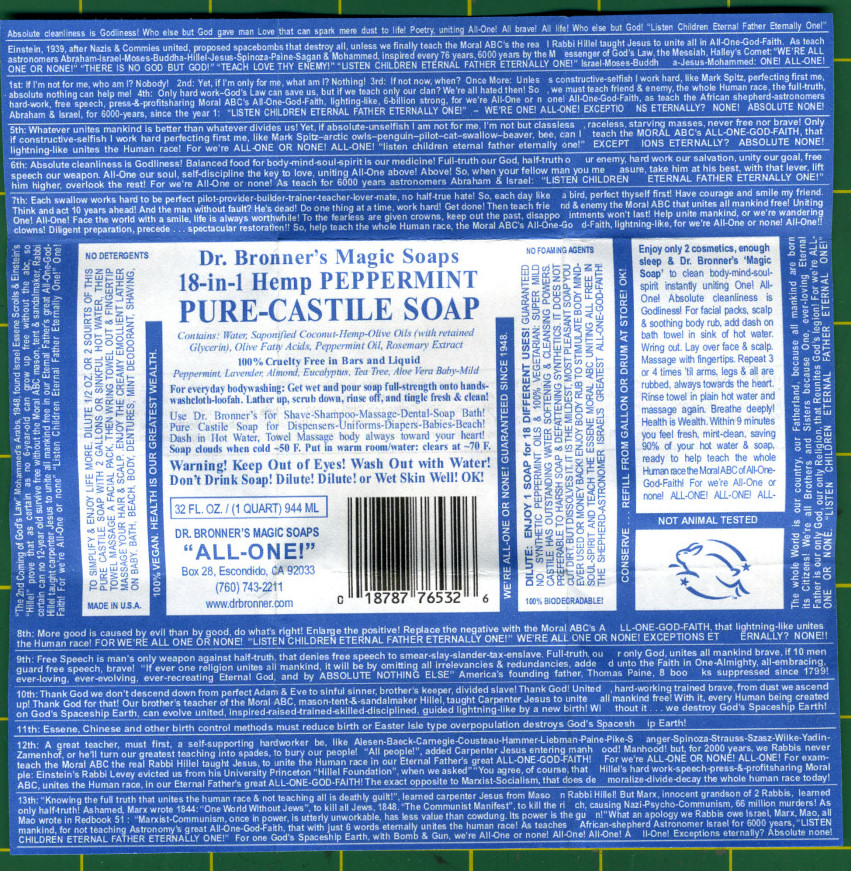 outside of the unfolded wrapper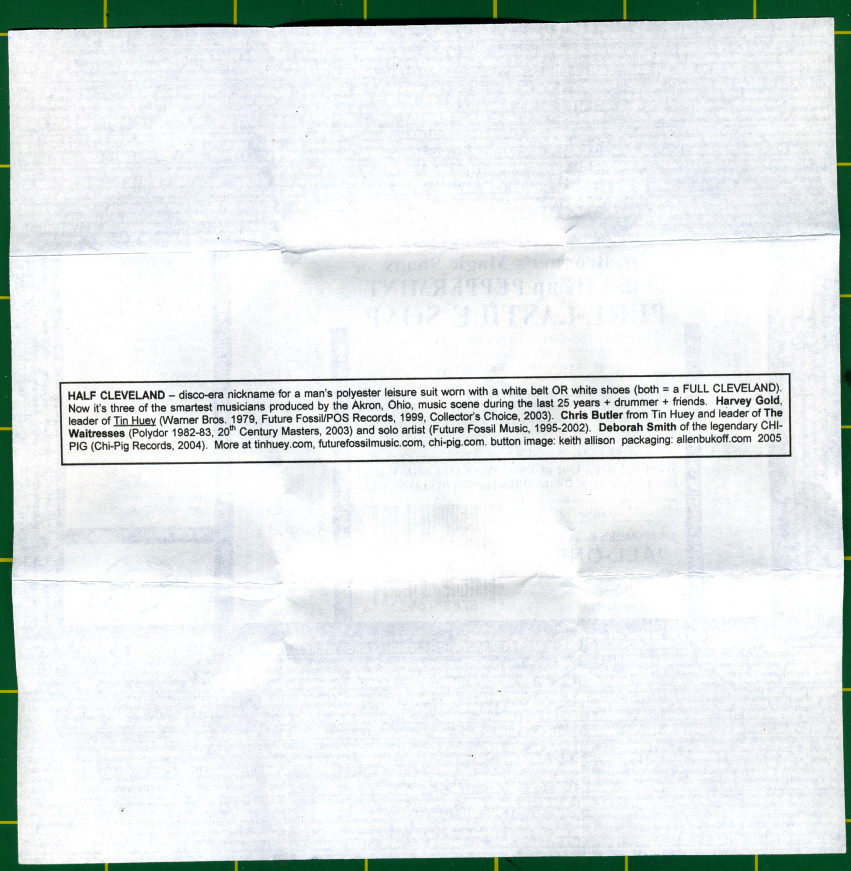 inside of the unfolded wrapper
information about Half Cleveland
© 2007 Allen Bukoff